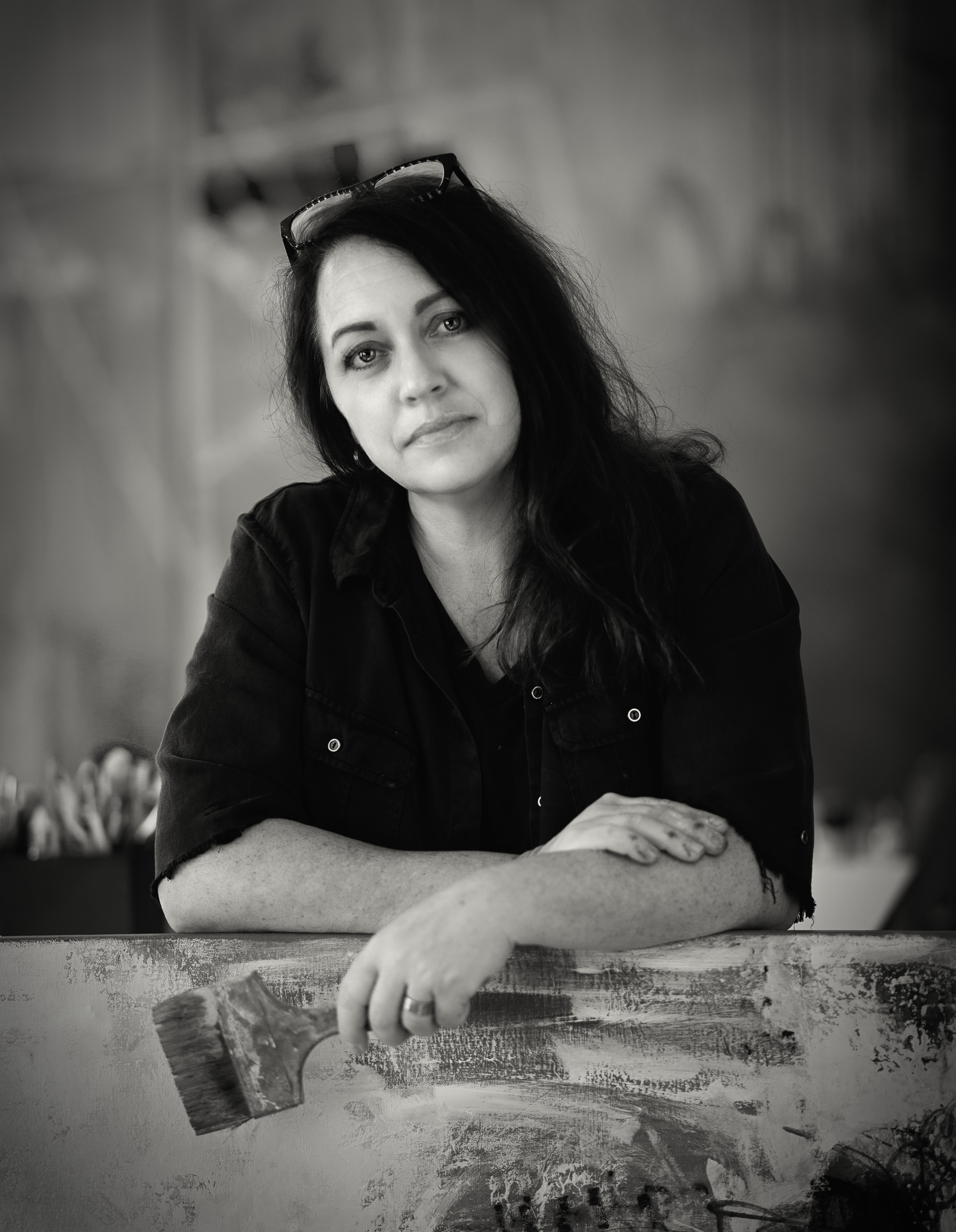 Pauline Lindberg (ex Wood)

Pauline Lindberg is autodidact, born (1966) and raised in New York City.
She came to Sweden in 1980 and has lived and worked in Växjö, Stockholm, Gothenburg and since 2010 in Helsingborg.

Paulines artwork communicates through multiple subtle expressions. Her artistic processes is always spontaneous and experimental, where emotion and curiosity determine both the method and technique. The motives are often about events and places in everyday life and her hometown New York.

Attracted to things industrial and urbanized and all that lies behind smoothed over surfaces, layers and structures are added, then changed, erased, re-added, torn and scratched. Everything to take the viewer on a journey without either map or end.

New works and experiments are constantly being created in her studio in Helsingborg.

2019's upcoming exhibitions are scheduled in Helsingborg Falkenberg, Bologna, Göteborg, Falköping och Berlin.

Memberships & Representation:

Pauline Lindberg är autodidakt, född (1966) och uppvuxen i New York City.
Hon kom till Sverige 1980 och har bott och verkat i Växjö, Stockholm, Göteborg sedan 2010 i Helsingborg.

I sin konst berättar Pauline med mängder av subtila uttryck. Hennes konstnärliga processer är alltid spontana och experimentella, där känsla och nyfikenhet får bestämma både metod och teknik under arbetets gång. Motiven handlar oftast om händelser och platser i vardagen, om livet och gärna om sin hemstad New York.
Attraherad av allt industriellt och urbaniserat och det som ligger bakom överslätade ytor, adderar hon lager och strukturer, för att sedan förändra, radera, addera igen, riva och skrapa fram. Allt för att ta betraktaren på en upptäcktsfärd utan varken karta eller slut.
I helsingborgsstudion kokas det ständigt ihop nya verk och experiment. Under vintern 2018 skapas verk för 2019's utställningar i bl.a.
Helsingborg Falkenberg, Bologna, Göteborg, Falköping och Berlin.
Medlemskap & Representation: