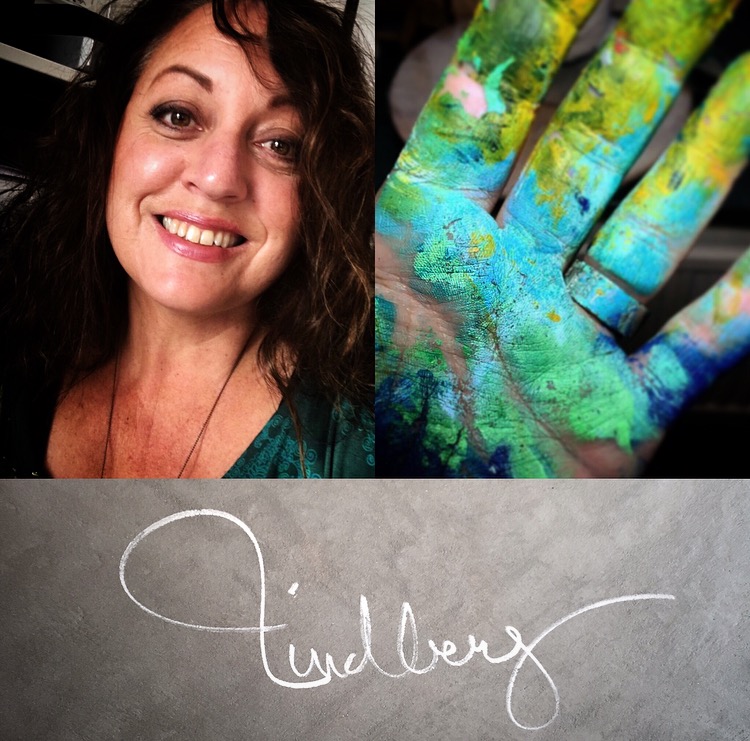 Pauline Lindberg (ex Wood)
Pauline Lindberg (b.1966) was born and raised in New York City in a family of artists, and entrepreneurs. She came to Sweden in 1980 and is currently living and working in Helsingborg, Sweden.
Pauline has worked within various genres of the creative arts her entire life. Creating and working as a Producer, PR/Publicist, Business and Brand Manager within the theater, radio and Swedish TV. Her clientele ranging from highly acclaimed TV personalities and international recording artists to large and small private corporations and companies.
Inspiration comes from everything between her childhood in New York City to her varied, daily life encounters; People, music, dance, art, emotions and a massive dose of life experience that results in a daring drama in her artwork. Approaching the canvas, Pauline aims to tell a specific story or relay a straight forward message, yet her work and process stays spontaneous and experimental allowing her curiosity to define both the method and means towards the end result. She describes her work as happy, loud, colorful, bold, personal and passionate.
Membership & Art site presentations:
Pauline Lindberg (född 1966) är född och uppvuxen i New York City, i en familj av konstnärer och entreprenörer. Hon kom till Sverige 1980. Bor och verkar idag i Helsingborg.
Paulines karriär har alltid handlat om det kreativa och det skapande. Hon har arbetat som producent, PR-chef, promotor, manager och affärs- & varumärkeskonsult inom den svenska teatern, radio och tv samt för kända underhållningspersonligheter, internationella artister och en mängd små privata företag.
Som konstnär vill Pauline berätta en historia eller förmedla ett direkt budskap. Hennes arbete och konstnärliga processer är spontana och experimentella, där hennes nyfikenhet får bestämma både metod och teknik under arbetets gång. Hon beskriver sin konst som glad, högljudd, färgstark, djärv, personlig och passionerad. Inspirationen hittar hon i vardagen, i sin amerikanska hemstad New York men också i möten, musik, dans, konst samt en stor mängd personliga livserfarenheter.